Feb
9
2022
GradSWE Paint Night!
February 9, 2022
5:15 PM - 6:15 PM
Location
1-470 Richard Daley Library
Address
801 S Morgan St, Select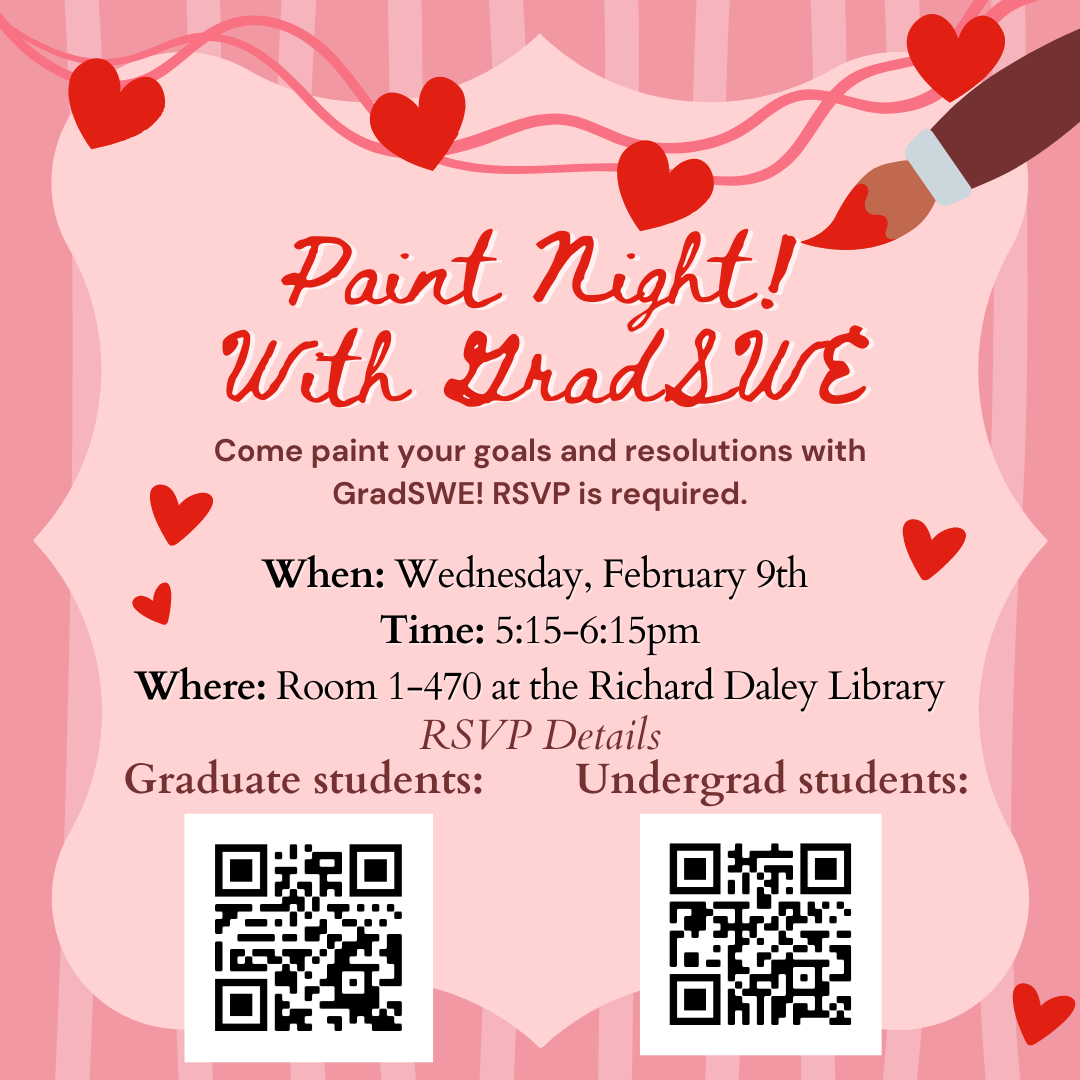 Join GradSWE for a relaxing paint night!
Research shows that 64% of people abandon their New Year's resolution within a month. We all know life is hectic and sometimes, we just need a bit of a push to stick to our resolutions. Come spend a relaxing hour with GradSWE where you put your resolution on a colorful, passion-filled canvas. Keep the painting you create on your desk or carry it around to remind you what is important to you.
Contact
Jaqueline Rojas Robles