Mom, Me, & SWE promotes engineering to 5th-8th grade students who are bright, creative and enjoy hands on projects! In addition, we invite Mom (or any other guardian) to partake in the fun, this way everyone learns about engineering! We host this program every semester (Fall and Spring) so please stay tuned for our next event!
Mom, Me, and SWE Spring 2021 Registration: Stay tuned for more information!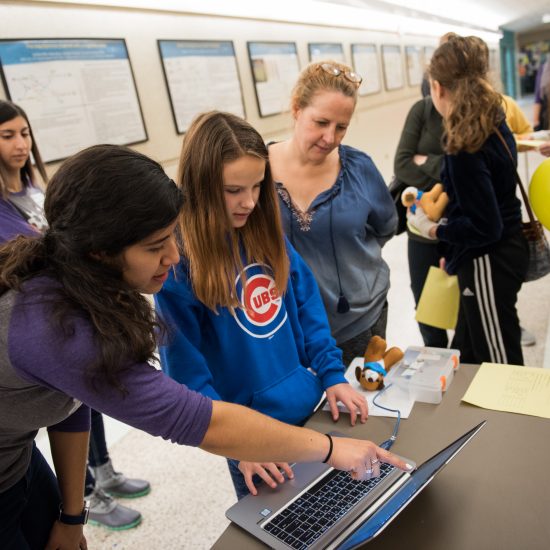 SWE UIC Wins National SWE Innovation Challenge! Heading link
In Spring 2019, SWE UIC won a national SWE Innovation Challenge!  Check out this piece to learn more about this honor, given for their "Mom, Me, and SWE" program designed to interest younger girls in engineering.
Read about it here!